You Cannot Conquer Time - 35mm Multiple Exposure - NFT Collection
---
35mm Kodak Ektachrome E100 transparency film, cross processed

Cross processing is the procedure of deliberately processing photographic film in a chemical solution intended for a different type of film, in this case, colour slide film developed as if it were a colour negative film.

The results are unpredictable, but often produce vibrant colours.

The multiple exposures are shot entirely in-camera.


---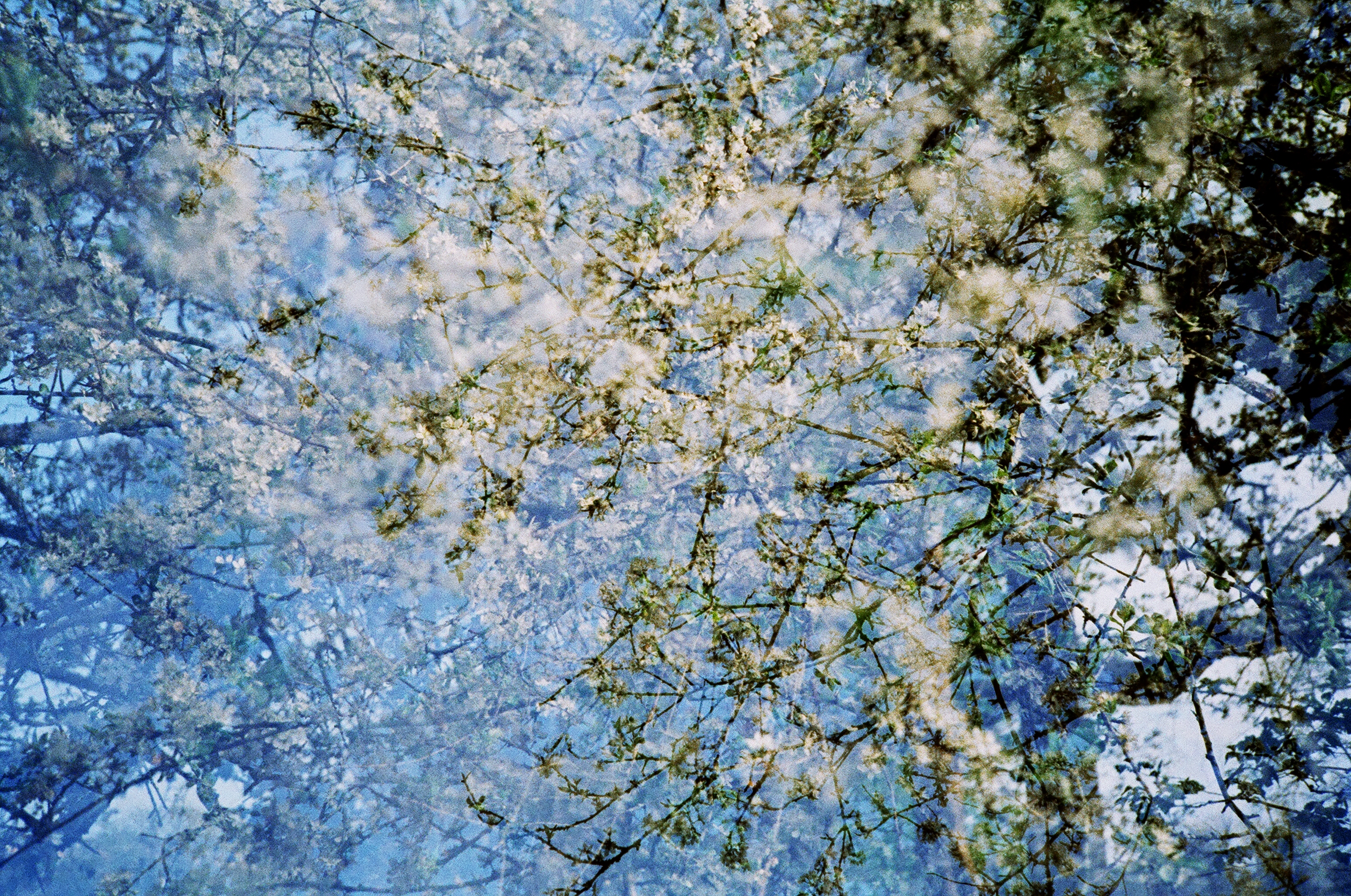 A Blessing
NFT ︎︎︎
https://www.voice.com/creation/100000001190790
A Green Valley
NFT ︎︎︎
https://www.voice.com/creation/100000001190801
Late In The Evening
NFT ︎︎︎
https://www.voice.com/creation/100000001190803
Stand At The Window
NFT ︎︎︎
https://www.voice.com/creation/100000001190809
The Desert Sighs
NFT ︎︎︎
https://www.voice.com/creation/100000001190817
The Glacier Knocks
NFT ︎︎︎
https://www.voice.com/creation/100000001190824
The Lovers They Were Gone
NFT ︎︎︎
https://www.voice.com/creation/100000001190825
The Threaded Dances
NFT ︎︎︎
https://www.voice.com/creation/100000001190832
Time Breaks
NFT ︎︎︎
https://www.voice.com/creation/100000001190838
Time Will Have His Fancy
NFT
https://www.voice.com/creation/100000001190851
Tomorrow or Today
NFT ︎︎︎
https://www.voice.com/creation/100000001190856
Flower Of The Ages
NFT ︎︎︎
https://www.voice.com/creation/100000001190859