WINDY BODMIN MOOR PRINT
---
Windy Bodmin Moor
Featuring "Murmur" by Christina Romero Cross

︎ Open Edition Print with Border or Oak Framed Print with White Mount
︎ Available in 3 Sizes: A1, A2 & A3
︎ Free Global Shipping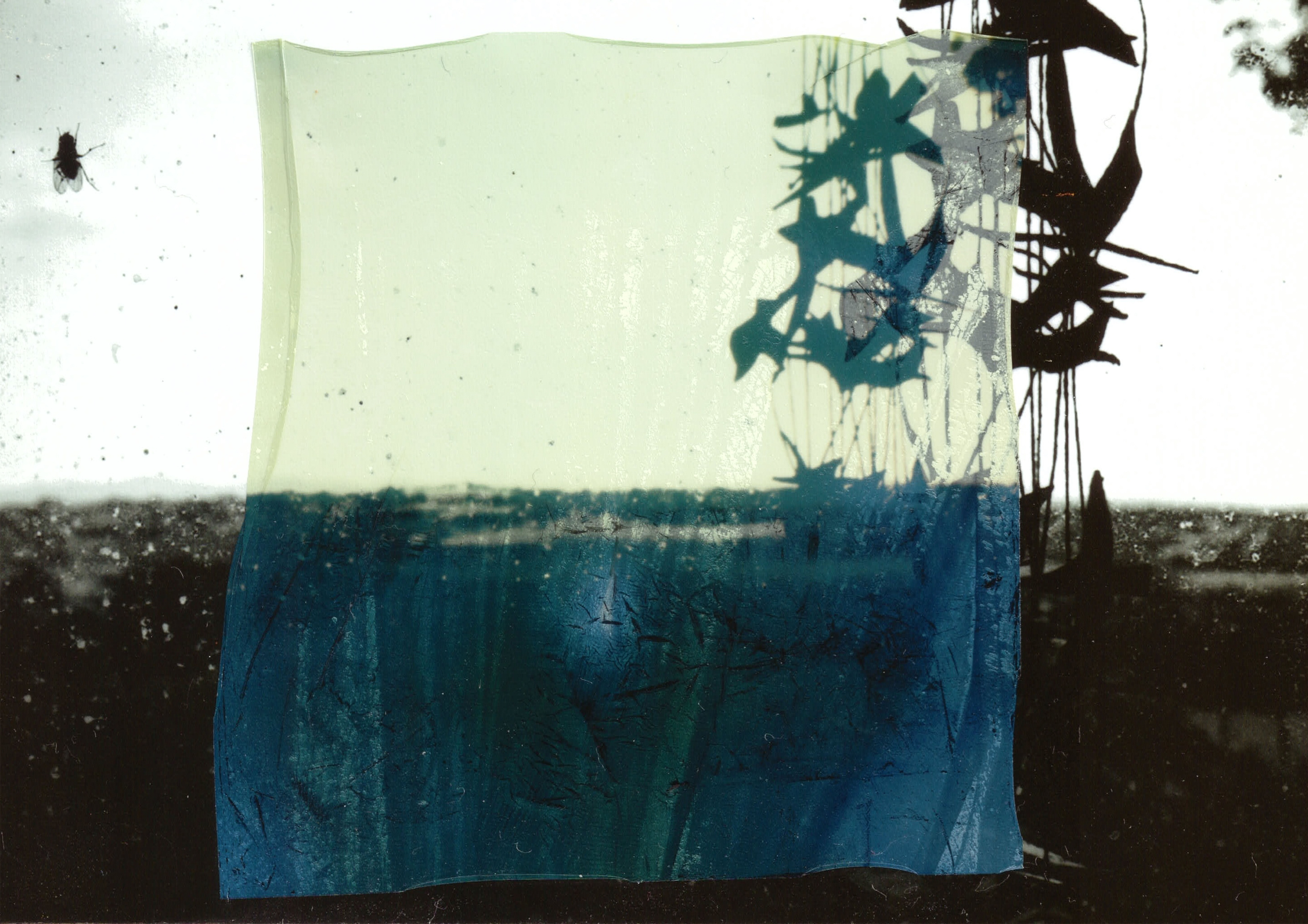 Windy Bodmin Moor
Bodmin Moor featuring "Murmur" by Christina Romero Cross from the Analogue X Digital collection

Polaroid instant photo meets digital photo.
The process of deconstruction of the Polaroid involves the instant photo being cut from its frame and the black backing removed.
It is then placed into hot water where the emulsion layer is carefully removed from the transparent acetate with a brush. The emulsion is carefully moved to another tray containing cold water, where it is delicately brushed into position onto a digital print of the same subject.
This square format digital print, which ordinarily would only be accessible in digital format, has been professionally printed onto photographic paper. The two combined images are subsequently removed from the water and air dried to fix.
This process of two individual 'instant' photographs of the same subject combined into one image, challenges the ubiquitous nature and inherent accessibility of photography today.
View the
Analogue X Digital print collection
.
---
Sustainability, Shipping & Packaging
All Shayne House Studio high-quality archival giclée prints are environmentally friendly; printed & dispatched exclusively by The Print Space, London - the UK's only carbon-neutral fine art printer - on the world's first digital fine art paper, made from bamboo fibres.
Hahnemühle Bamboo 290gsm fine art paper is made from 90% Bamboo fibres and 10% cotton. It consumes very little water in the production process. This natural warm-toned, matt surfaced and optical brightening agent-free genuine art paper offers maximum ageing resistance.
Being carbon neutral is not the whole story, the materials used to package Shayne House Studio orders have been carefully selected to reduce the impact on the environment while ensuring your order gets to you in perfect condition. The packaging used in your order is either recyclable or biodegradable. This includes stickers, tape as well as the frame edge protectors used.
---
Returns Policy

In the rare case of a print turning up damaged from mishandling in the delivery journey, we replace that free-of-charge. In the case of you changing your mind, then the return postage cost is your responsibility. Please read our
Returns Policy
for more details.
Print Only with White Border
Framed Print with White Mount