Peonies © Shayne House 2015


PERFORATED PHOTOGRAPHY

My perforated photography project began in the summer of 2015 when I visited Plymouth College of Art's Summer Show.

The image below was made by a Saturday Art Club student. Potentially the artist could be aged between 4 - 18.



unknown artist

The age of the artist is irrelevant. I was absolutely fascinated by this piece of art. I still am.

This unknown artist's mesmerising image stayed with me and it wasn't long before I was taking photographs of peonies, in preparation for my first foray into the world of pin pricked photography.



Peony Series #4 of 4 © 2015 Shayne House

It was shortly after I completed the peony series that a friend of mine turned me onto artist Amy Friend's Dare alla Luce series. I was blown away.

Amy uses both personal and anonymous vintage photographs and "re-uses" light by allowing it to shine through the holes she makes in the images, in Amy's own words she returns the subject of the photographs back to the light, while simultaneously bringing them forward. The images are permanently altered; they are lost and reborn, hence the title of her pin pricked photography series, Dare alla Luce, an Italian term meaning, "to bring to the light".



Image found on Pinterest © Amy Friend

My eldest daughter - currently studying for her degree in interior design - is called Lucia, which is Italian for "Graceful Light". No wonder the unknown artist's and Amy's art resonates with me so much.

Amy's Dare alla Luce series is the inspiration behind my Illuminating Lives series, where I pin prick vintage postcards and photograph them on a light-box.



Illuminating Lives #4 Pin Prick Postcard.

The stories from the past became as intriguing as the illuminated images themselves. By publishing the messages on the back of the postcards, I'm shining a light on individuals from the past and their unique stories. I've called this sub-series within the pin prick photo project "Illuminating Lives"...



Illuminating Lives #4

Pin Prick Postcard... South Kensington... 9 Aug 1906

Dear C

Just a line to say I am still alive, now I think you are very sharp.
I sent two p.c as soon as I received yours, now you need not think I am too busy, if it was next week you might think I was too busy in this fashion, as I am wicked enough for anything, the flowers will arrive later, sorry we kept you waiting so long, hope you are enjoying yourself, the place looks lovely.

heaps of evol from
your Emily



Like Jean-Luc Godard said, "It's not where you take things from - it's where you take them to."

ILLUMINATING LIVES SERIES

Illuminating Lives Series #6
Pin Prick Postcard... Paris... 14 Feb 1912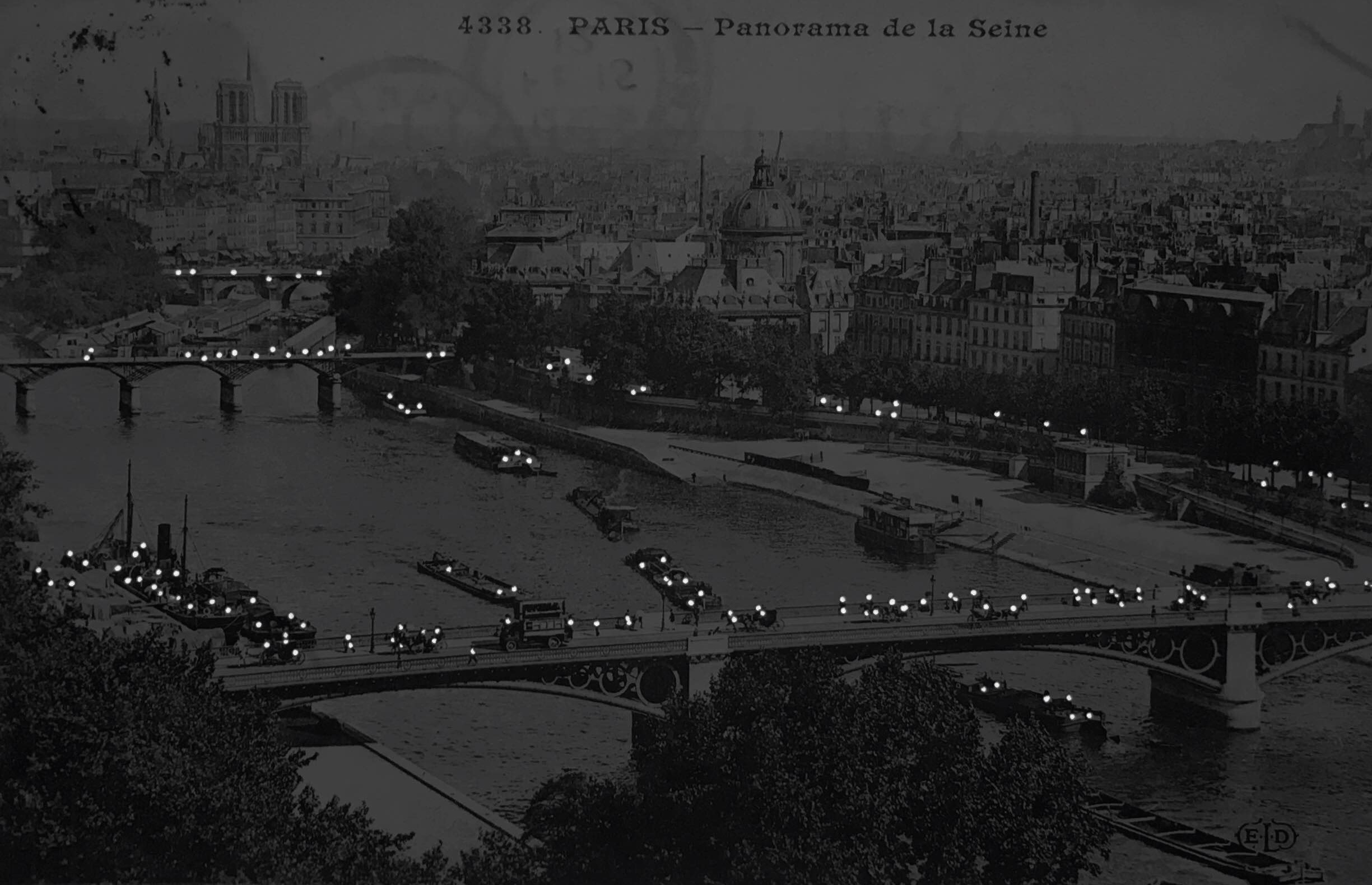 Dear Mother

I have managed to get to the station for [...] alright. Everybody jabbers at a terrible pace, but I managed to make myself understood. I am now waiting for my train.
I like the photograph of our family and miss you and father very much. Won't be long before [...].
Dear love to all

Your loving son
Gordon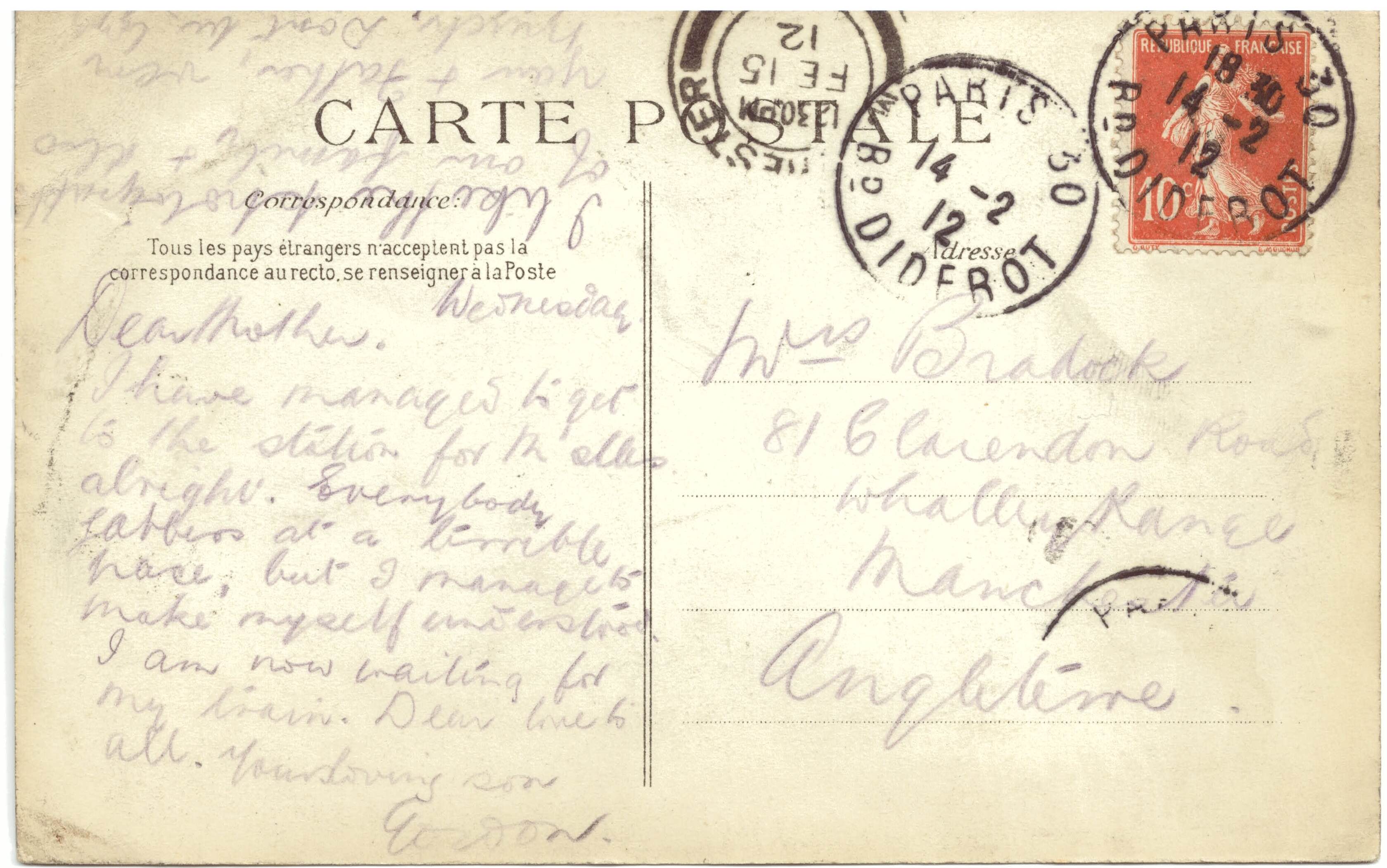 Illuminating Lives Series #5
Pin Prick Postcard... Plymouth... 18 Jan 1988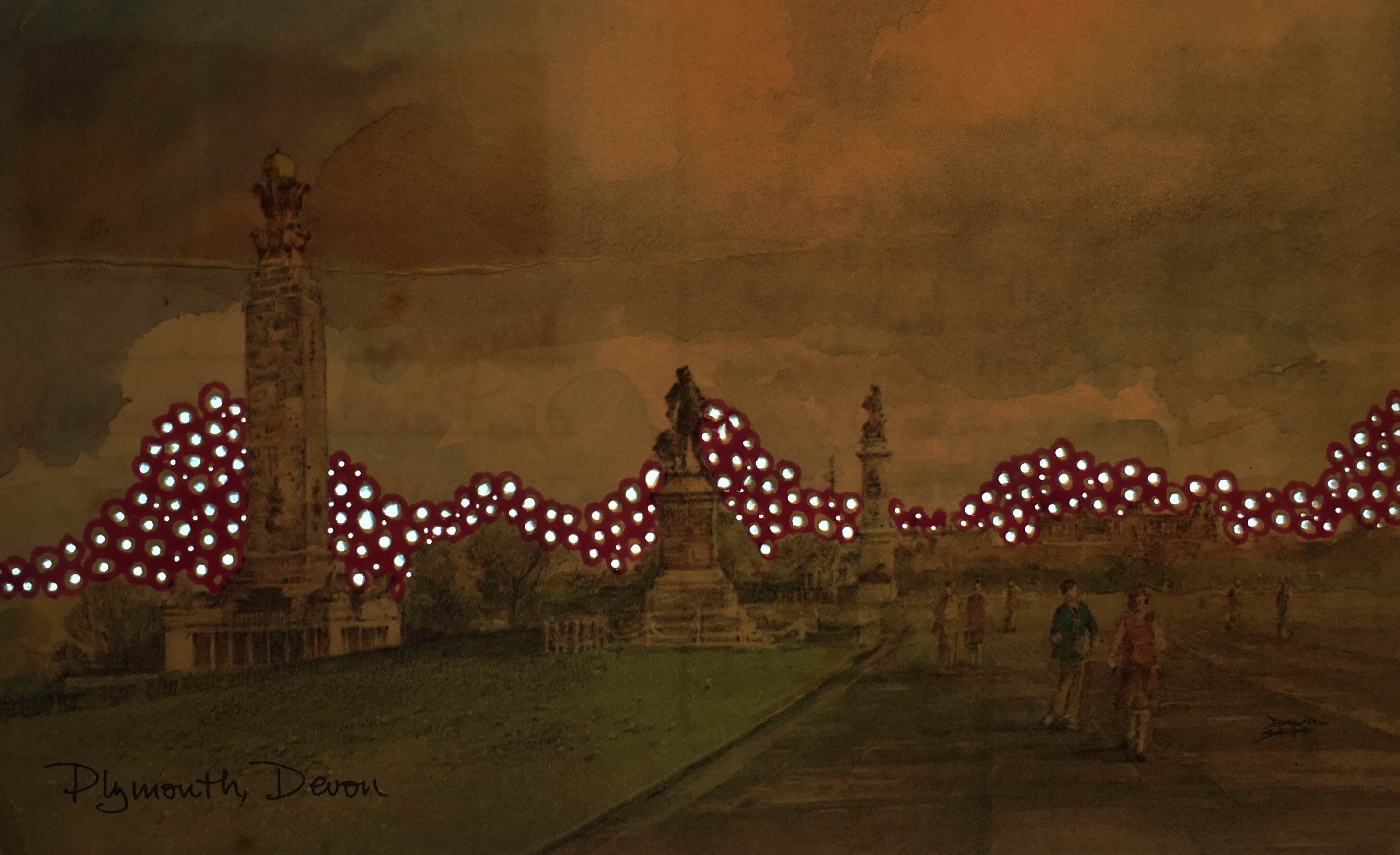 My sincere apologies for the use of inappropriate language yesterday. I wanted to tell you about N's optician's appointment today, but you said something about socks.




Illuminating Lives Series #4
Pin Prick Postcard... South Kensington... 9 Aug 1906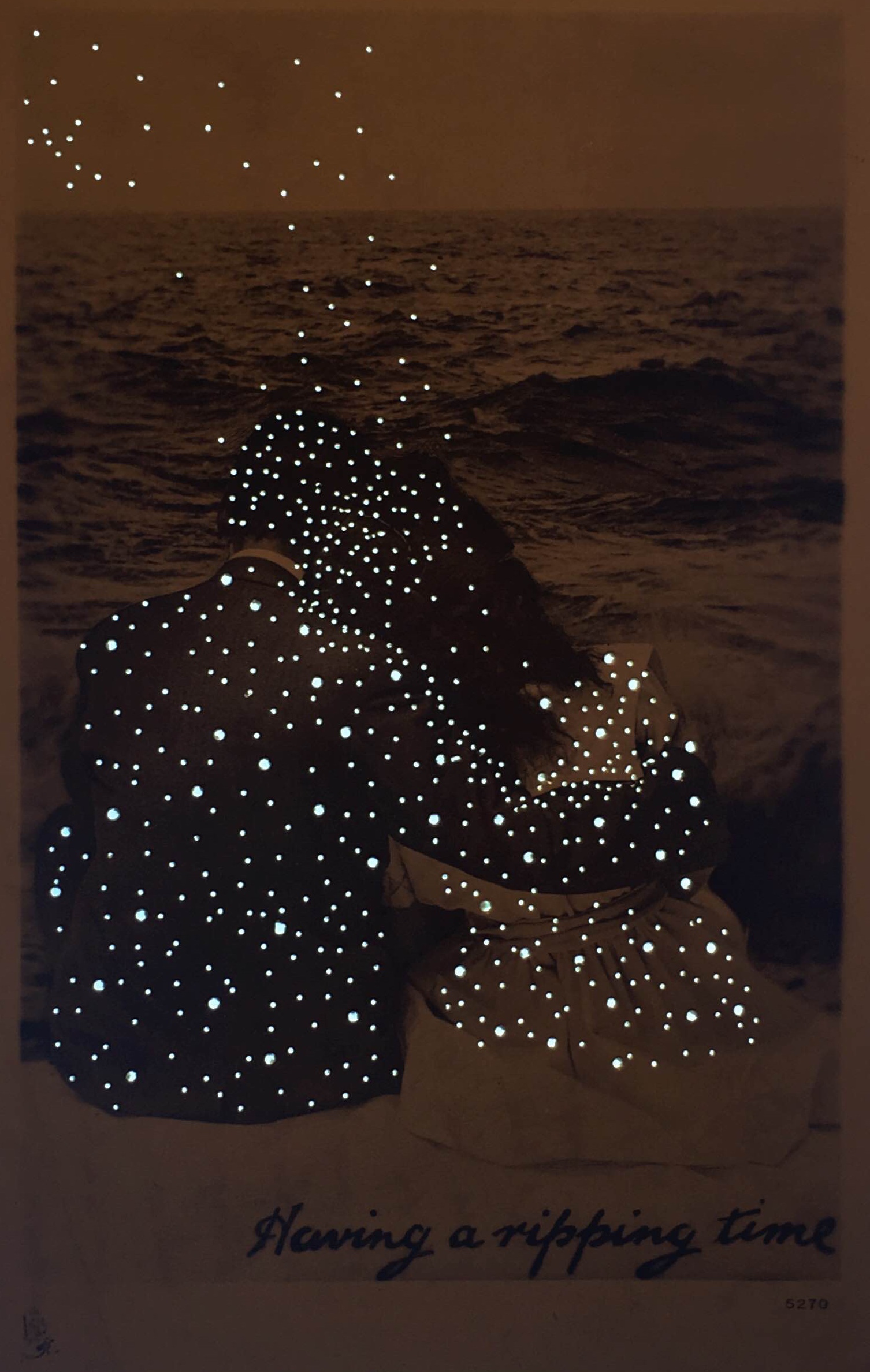 Dear C

Just a line to say I am still alive, now I think you are very sharp.
I sent two p.c as soon as I received yours, now you need not think I am too busy, if it was next week you might think I was too busy in this fashion, as I am wicked enough for anything, the flowers will arrive later, sorry we kept you waiting so long, hope you are enjoying yourself, the place looks lovely.

heaps of evol from
your Emily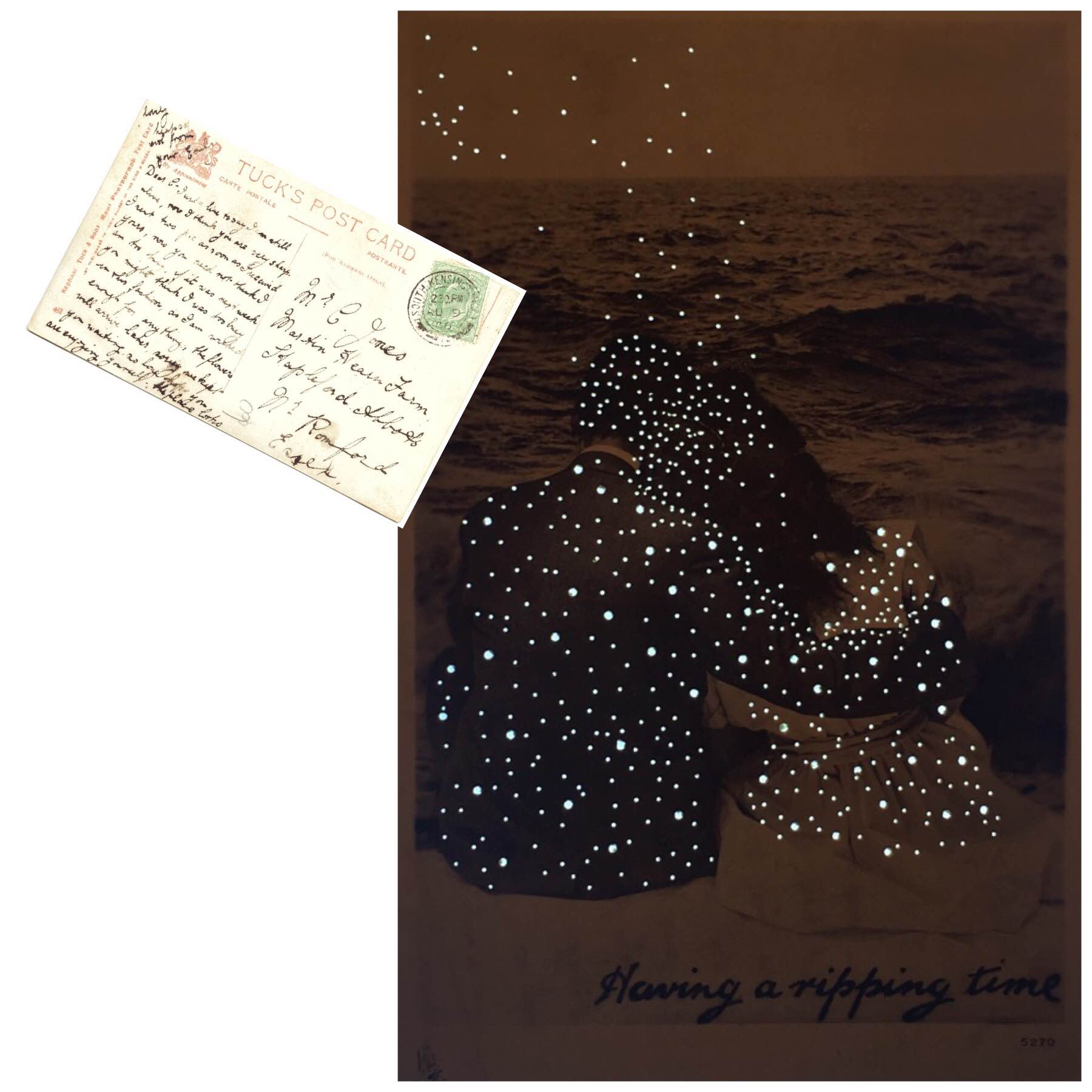 Illuminating Lives Series #3
Pin Prick Postcard... Hythe... 7 Sep 1914



We are enjoying ourselves here very much.
The weather is lovely. Daddy and I bathed this afternoon.

Love W.B.K




Illuminating Lives Series #2
Pin Prick Postcard... 2 Sep 1922



Dear Bill

Will see you at 8.30 same place.
Frank left me with all his gear when he came back on Saturday, so will have to see him on Tuesday & expect he will want to rub my ankle

Yours Charles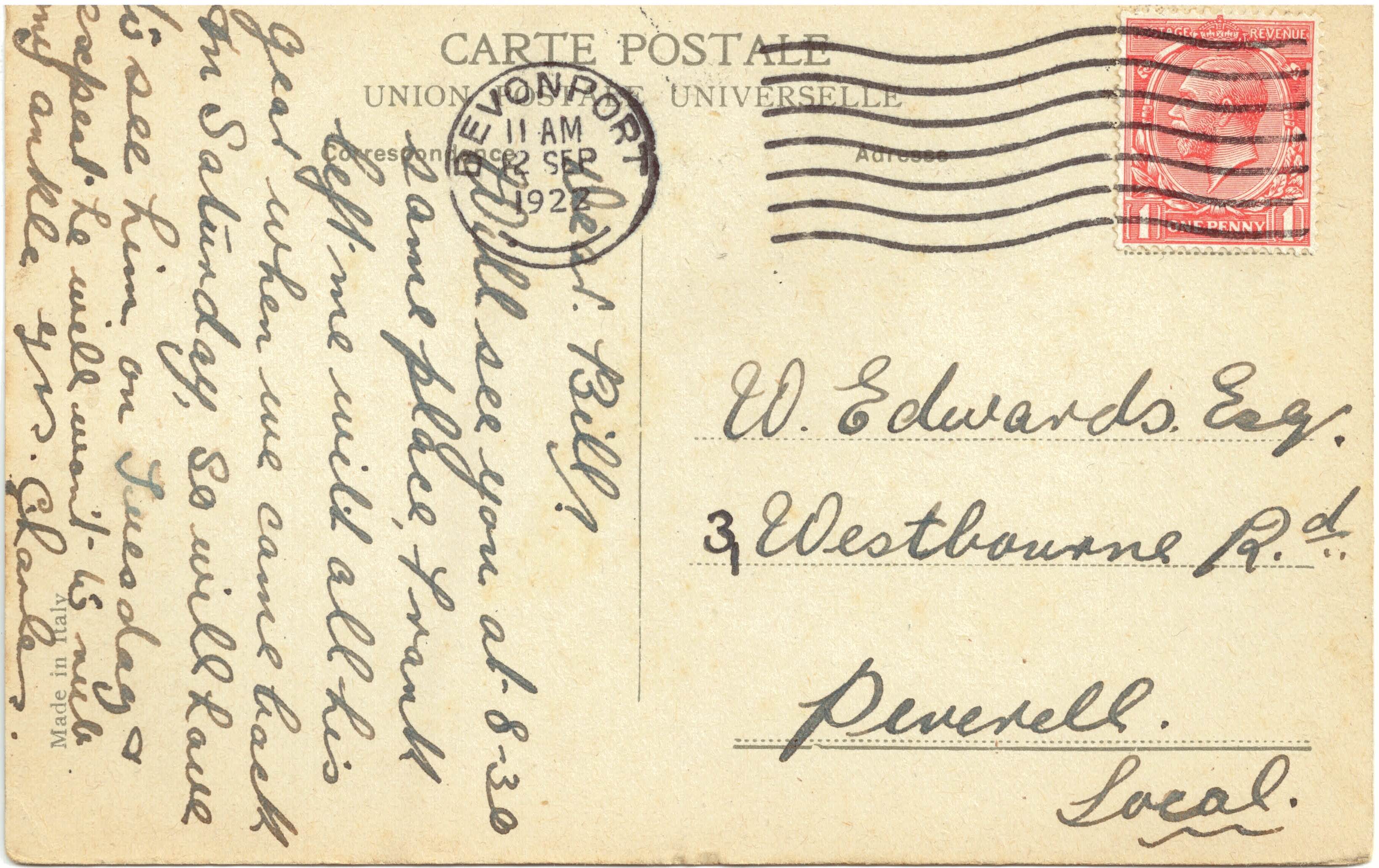 Illuminating Lives Series #1

Pin Prick Postcard... Plymouth... 10 Aug 1915



10 Aug 1915
Dear E
I shall be out tonight Wednesday will be down the same place about the same time
Yours D.S




PIN PRICKED PHOTOS