Pandemic Perspectives
---
Pandemic Perspectives // 12 Small Pieces

The five images and stories below are from a series of six originally submitted to the 12 Small Pieces project, 1 of which was accepted for publication. The published image and story can be seen here:
12 Small Pieces
.
---
Holly Newark, Guernsey, April 2020.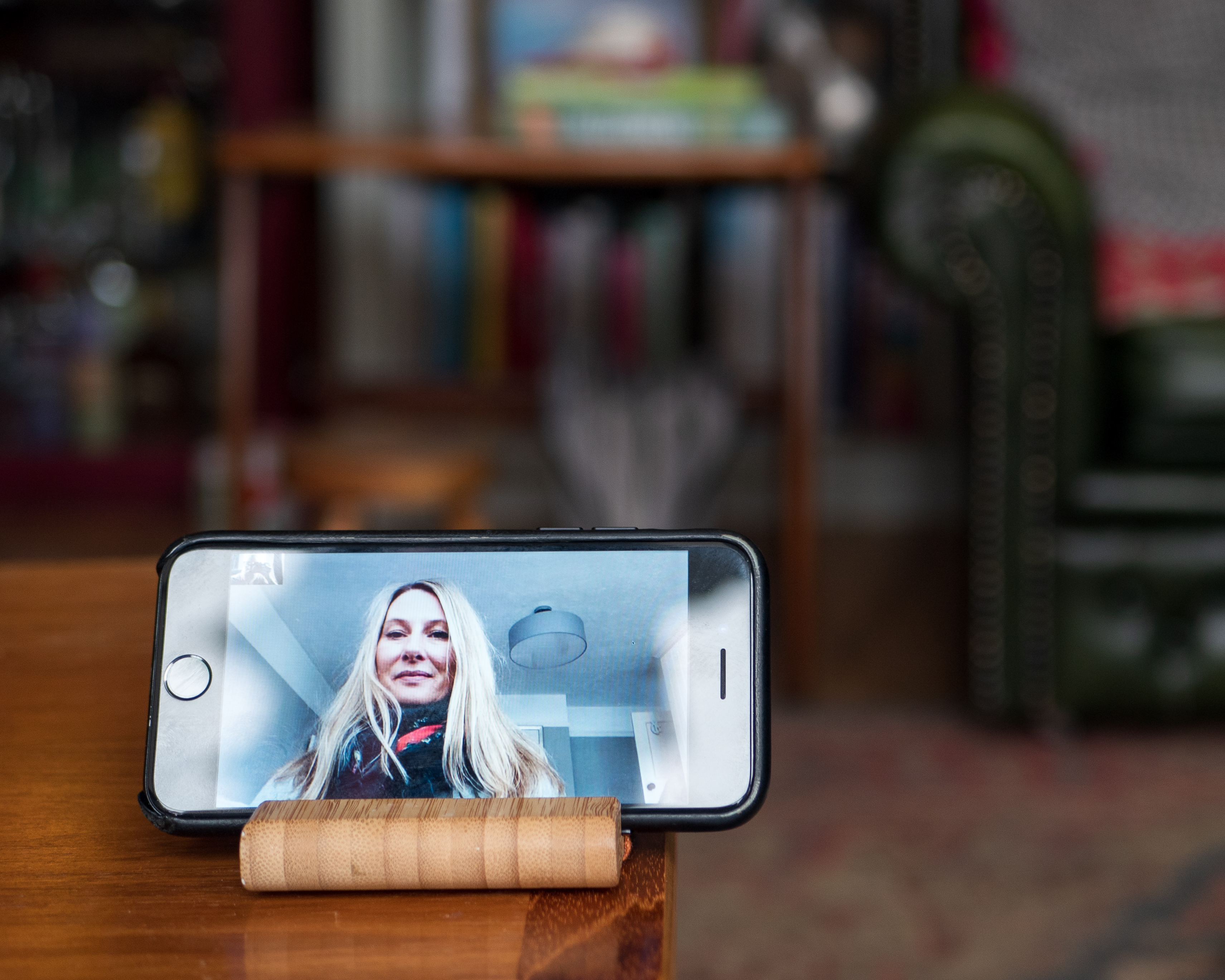 Holly
and I have been friends since secondary school. We connected online and she spoke with me during her lunch break, me from my living room, Holly from her home office.
I live on a small island in the English Channel and despite being fairly isolated the global effect of this virus vibrates through this small community. To date 166 positive cases and 4 deaths. We are now day 15 into lockdown with a proposed 13 days more - we stay at home.


In the beginning, I have sat with fear and anxiety with the global and local community. Empathy for those directly affected by the virus. Sadness as people die alone in hospitals, fear and respect for those who nurse them.


But out of this horrendous situation, I see amazing acts of kindness and bravery, communities rallying to support each other, the Earth taking a breath and humanity returning to nature and a more simplistic way of life.

My hopes are that this is a time for humanity to reset, to live more simply, to be quieter, love more deeply and continue to be kind to both ourselves and those around us.
---
Tommy Potterton, Playa Guiones, Costa Rica, April 2020.
Tommy
and I worked together at a surf school many years ago in Cornwall. We chatted online, me from my studio, Tommy from beside the pool.
It is in our nature to need a connection or, at the very least, know we have the opportunity for potential connection. That is what I believe is, globally, making self-isolation and quarantining so hard.

Sure, in some countries, it is people's loss of their "rights" to do as they please and their resentment of being told what to do by their governments (does anyone trust a politician?) but ultimately people need people.

I am fortunate enough to be a resident in Costa Rica where no chances were taken with the emergence of the Coronavirus. Borders were closed, beaches were closed, the economy put on hold, limited movement, limited contact.

It has been really hard. Especially for those who depend on tourism, the movement of people within and across borders, for their livelihood. We are on a downward curve of "daily new cases" but we are depending on other nations organising themselves too before borders can be opened and we can try and rebuild.

So, please, let's stay safe and cautious and rely on the scientists to help find a way out for the human race.
---
May-Britt Dahl Flagestad, Norway, April 2020.
May-Britt
is a family friend. She used to live with my partner Sarah many years ago. We chat to each other online, me from Sarah's studio, May-Britt from her kitchen.
I am weeks in lockdown and it feels surreal. The Corona pandemic is sweeping over our planet, it is the 21 century and it feels like a living Nightmare! I live in Norway with hubby and 2 sons and we are lucky to have a garden. I have been in quarantine with my family since the 12th of March, because of the Covid -19. Hubby is in the risk group with his asthma. I experienced a turmoil of emotions running through my body; panic, fear, worry but trying to stay calm! No anti-bac in the shops, so have made a mix of water and bleach to clean hands and surfaces.

I feel that yoga and meditation are two tools that help me keep calm and sane! I try and keep up to date with the news but it is stressing me to tears and despair! So, some days I have stayed away from the news, but play music, dance and go for bike rides in nature! Homeschooling and home office and Easter at Home without skis on our feet. FaceTime, WhatsApp and Zoom are great for keeping in contact with family and friends across the globe.
---
Sarah Howells (Bryde Music), London, April 2020.
Sarah
who plays music under the moniker of Bryde commissioned me in 2017 to create the artwork for her single 'Less'. Sarah spoke to me from her home in London.
After the initial shock and fear of being isolated for a long time, I have realised that I'm more of an introvert than I previously thought. I'm also quite used to change so have adapted to this fairly quickly. There's definitely an amount of guilt I feel at how calm I am and an awareness of the immense privilege of being able to create, learn, cook and stay at home in a comfortable home while others work tirelessly in horrible conditions, risking their lives for us, lose loved ones, struggle to feed their families or watch as a successful business looks less and less likely to survive. A privilege and priority check is something that many of us might have felt was overdue, though not in such tragic circumstances.

I am spending my time chatting to friends and my 90-year-old Grandad via video calls on Whatsapp and FaceTime, studying a new subject and trying to promote the release of my forthcoming second album.


Yesterday I filmed myself miming my own song against the plainest wall in the flat and emailed it to a friend who is directing the music video to the next single. We're talking about Virtual Reality gigs, shopping for neighbours, how life will change after this and doing yoga and meditation via the internet. The whole world being connected by the Coronavirus is at once terrible, amazing and surreal. If I wake up at 4am now, sometimes no cars go past for over an hour.
---
Bea Ramos Felix, Toledo, Spain, April 2020.
Bea
and I have known each other since she studied English at a language school I was working at in the UK. Bea spoke with me from her home in Spain after a day of teaching online.
If someone had told me a virus would spread all over the world and kept all of us in lockdown, I would not have believed it in any way.


Luckily I am working from home. I am teaching online which I have never done before and it strives for being better and this is what makes me switch off from the news which terrifies me.


But the most concerning thought is the uncertainty about how long this will continue and when I will be able to go back to the normal life. But I should be positive and think that this will be over soon! Everything is gonna be ok!