Kind Words
---
Eden Project

"Shayne House is an excellent Self Shooting Producer / Director. He excels as a director of photography, cameraman, sound technician and editor, he's a veritable film crew all rolled into one.

Shayne is also an accomplished project manager, he's 100% reliable and never fails to deliver projects on time. Shayne is extremely flexible and seems to thrive on tight deadlines.

Although Shayne freelances for the Eden Project he is very much seen as part of the digital team, and we rely on his enthusiasm, creativity and professionalism on every job. As well as working closely with our team he regularly works with other departments who commission him to produce short films for special projects.

If you're looking for a professionally produced film I wouldn't hesitate in recommending Shayne."

- Nina Whitby, Editor, The Digital Team, Eden Project.
---
FAC Group

"Shayne has been a great asset within our group of businesses. He strives to understand the complex nature of the differing aspects of the businesses, and has ensured the various projects that he has managed for us have been delivered on time, professionally and in a way that suits the specific requirements of each business.

Shayne has an excellent understanding of the world of digital communication and has been instrumental in developing successful strategies and training team members.

I have no hesitation in recommending Shayne's services to you."

- Andrew Harvey Cert PFS, Cert CII (MP), Managing Director, FAC Group.
---
Laura & Mark
"Shayne was the perfect photographer for our wedding. A friendly face with an accommodating nature who blended into our preparations and celebrations so we were all very much at ease.

Ultimately with his creative abilities, he was able to truly capture the atmosphere of our day. The documentary style of photographs enabled our day to flow without Shayne dictating us to stand here or pose there, this was positively commented upon by many.

We were pleased that he was part of our day & over the moon with the photographs he has produced, as are all of our family & friends. We would highly recommend Shayne."

~ Laura & Mark


---
Synexus Clinical Research

"During his time at Synexus, Shayne has developed and implemented a Global Digital Strategy that incorporates social media, content marketing and SEO.

Shayne has also supported and trained employees across 8 countries to embed our Social Media marketing campaign to gain competitive advantage.

Since Shayne's role was introduced we have seen our LinkedIn Corporate profile flourish and our followers have trebled in numbers, which has strengthened our Employer Brand.

Shayne has also supported our annual prestigious awards ceremony attending to shoot digital footage, which was used internally and externally for promotion of the event.

Shayne is a creative thinker with a true passion for his line of work."

- Wendy Ingham, Group HR Director, Synexus Clinical Research Ltd.
---
Varn Agency
"I recently had the pleasure of working with Shayne on a project for a client of ours and must say that I was thoroughly impressed with the quality of work and Shayne's enthusiasm from start to finish.

He really was an invaluable part of the project which has proven to be a real success, due in no small part to Shayne's creative input prior to - and on the day of - filming, as well as his fantastic editing / post-production.

I would jump at the chance to work with Shayne again given the opportunity, and honestly can't recommend him enough. Very, very impressed - as is the client in question. Thank you!"

- Aimee Talbot, Technical SEO Manager, Varn Agency.
---
Mark & Stephen
"Shayne's record of our big day always makes me smile.

He has the flair and originality that allowed us to totally be in the moment, throughout the day, without realising he was capturing every highlight.

Shayne's style not only gave us many memories from all aspects of our day's events but the heartfelt love and reaction of our family and friends.

Thank you to Shayne for giving us a collection that always puts me back in the moment of that special day."

~ Mark & Stephen


---
Stranger Collective
"Whenever I need someone with technical skills that match their creative thinking, I call on Shayne.

He's a rare find - someone who knows how to create impactful, quality work, with sound strategic thinking behind it.

Not to mention his can-do attitude, professional approach and general positive outlook. Always a pleasure."

- Clare Howdle, Director, Stranger Collective.
---
Suzanne Sparrow Language School
"Shayne came to work for the language school on a short term basis and we were very happy when this turned into a longer term agreement.

He enabled me to see the potential of the digital world and as importantly explain it to me in such a way that I could understand. For those who know me they will realise the difficulty of that achievement.

The work he carried out for the school was of the highest standard and I would be very happy to use his services again in the future."

- Hilary Desvernay, Principal, Suzanne Sparrow Plymouth Language School.


---
Martin Dorey / The Camper Van Coast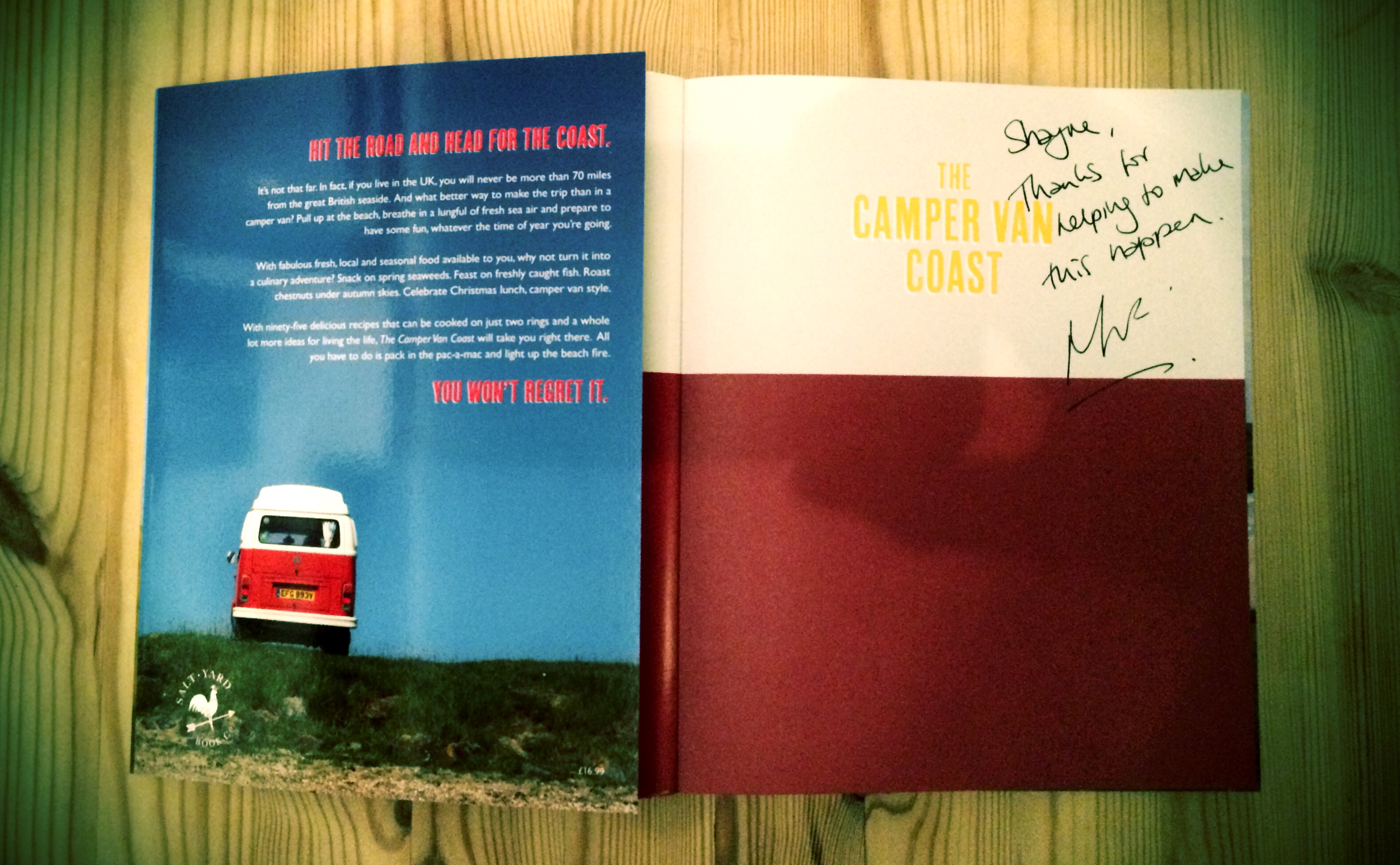 "Shayne is a digital marketing expert with both design and copywriting expertise. However he also possesses other qualities that are often in short supply elsewhere. He cares about what he does and the way he does it, isn't afraid to stick his neck out and is a great bloke to work with.

I was thrilled when he agreed to supply some copy and expertise for my new book, The Camper Van Coast and he rose to the occasion brilliantly with some top notch bits of information. We liked it so much, in fact, that it has become a feature of each and every chapter.

So, the long and short of it is, if you're not going to hire me, hire him."

- Martin Dorey, Writer and TV Presenter.
---
Northcliffe Media

"Shayne House is an accomplished professional in the field of digital communication.

His creative thinking enables him to effortlessly bridge the gap between creative and commercial, delivering results that far exceed expectations."

- Marc Cooper, Head of Publishing, Northcliffe Media.
---
Campaign Paintball

"I hired Shayne as a Digital Communication Consultant to help Campaign Paintball Park get to grips with our marketing needs.

I can highly recommend Shayne, he is personable, displays patience in sharing his expertise, and he's a very creative thinker."

- Jim Sennet, Director, Campaign Paintball Park, Cobham, Surrey.
---
Wadebridge Renewable Energy Network

"Shayne has made a highly significant contribution to bringing WREN's activities to the attention of a wider audience through project managing our digital communication channels, building and maintaining WREN's website, and the effective adoption of social media to engage with our ever growing audience online. The notice that WREN has attracted nationally and internationally is largely attributable to Shayne's exceptional capacity.

On a more personal level, he is an ideal colleague through being insightful, supportive, quick to appreciate where his input is required, as well as completely dependable and reliable. One never has to question whether or not a task will be done on time and to the highest standards. I could not recommend anyone in his field more highly."

- Professor Stephen Frankel, Chair of the Wadebridge Renewable Energy Network's Board of Directors.
---
Seed Surf Co.

"Shayne has been indispensable to Seed Surf Co.

His creative flair knows no bounds!

He continues to be a huge asset, and I can always rely on him whenever I need his assistance."

- Mikey Koskela, Managing Director, Seed Surf Co.
---
Hi5 Art Collective

"I've known Shayne for a few years now and we've worked together on various projects.

He's a great facilitator of creative print and digital ventures and he never fails to come up with the goods in the most creative and surprising way.

I wouldn't hesitate to work with him again.

He makes a great cup of tea too!"

- Caroline Pedler, MA, Illustrator-Artist.
---
Siobhan O'Neill

"I have known Shayne House for a number of years. We both freelanced for Associated Northcliffe Digital Media across their regional and hyperlocal news and business websites, managing sites, networking with local businesses and writing and filing news stories.

I also know Shayne as one of the driving forces behind the WREN campaign, for which he managed their digital marketing & communications. I turned to Shayne's expertise when I needed a high quality website to showcase my work. He designed and built the website for me, further demonstrating his ease and experience in the digital comms field.

I know Shayne to be a highly motivated, dedicated and talented individual with strong work ethos which frequently drives him to go above and beyond the call of duty to ensure project delivery to the exceedingly high standards he keeps himself to. He is a loyal and committed friend with a wonderful artistic eye and keen attention to detail.

I am extremely happy with my website and wouldn't hesitate to recommend Shayne for anyone's digital marketing & communication requirements."

- Siobhan ONeill, Writer and Journalist.
---
Carrick Leisure

"I was blown away by Shayne's enthusiasm and drive. The professionalism and flexibility that he displayed whilst we worked together made an exciting but stressful new venture much easier, and the value-add for the project was priceless. It's been a pleasure to work with Shayne and I hope that we can continue the working relationship for other projects in the future."

- Sarah Spiegler-Williams, Visitor & Education Officer, Gyllyngdune Gardens at the Princess Pavilion, Falmouth.


© 2023 SHAYNE HOUSE, NEWQUAY, CORNWALL.