SuperSPREADER AV
---
In Lockdown One, we were invited to contribute a track to Tom Richardson's (Imperfect Orchestra) across-space-and-time musical project; SuperSPREADER.

We were invited to play whatever we want over the top of his original track. With instructions to try to respond to it, harmonise with it, play with it.

It's turned into a psychrock odyssey, blind-jammed by 14 local musicians, recorded during lockdown and mixed by Tom over the intervening months.

Now, in July 2021, to mark the lifting of restrictions, Katy Richardson (Tom's sister) has released the video she made to accompany the music...


---
Here's the SuperSPREADER Audio Visual for your ears and eyes:
Here's the SuperSPREADER audio for your listening pleasure:
Also on the website Tom built for it
, or
listen to it / buy it on Bandcamp
.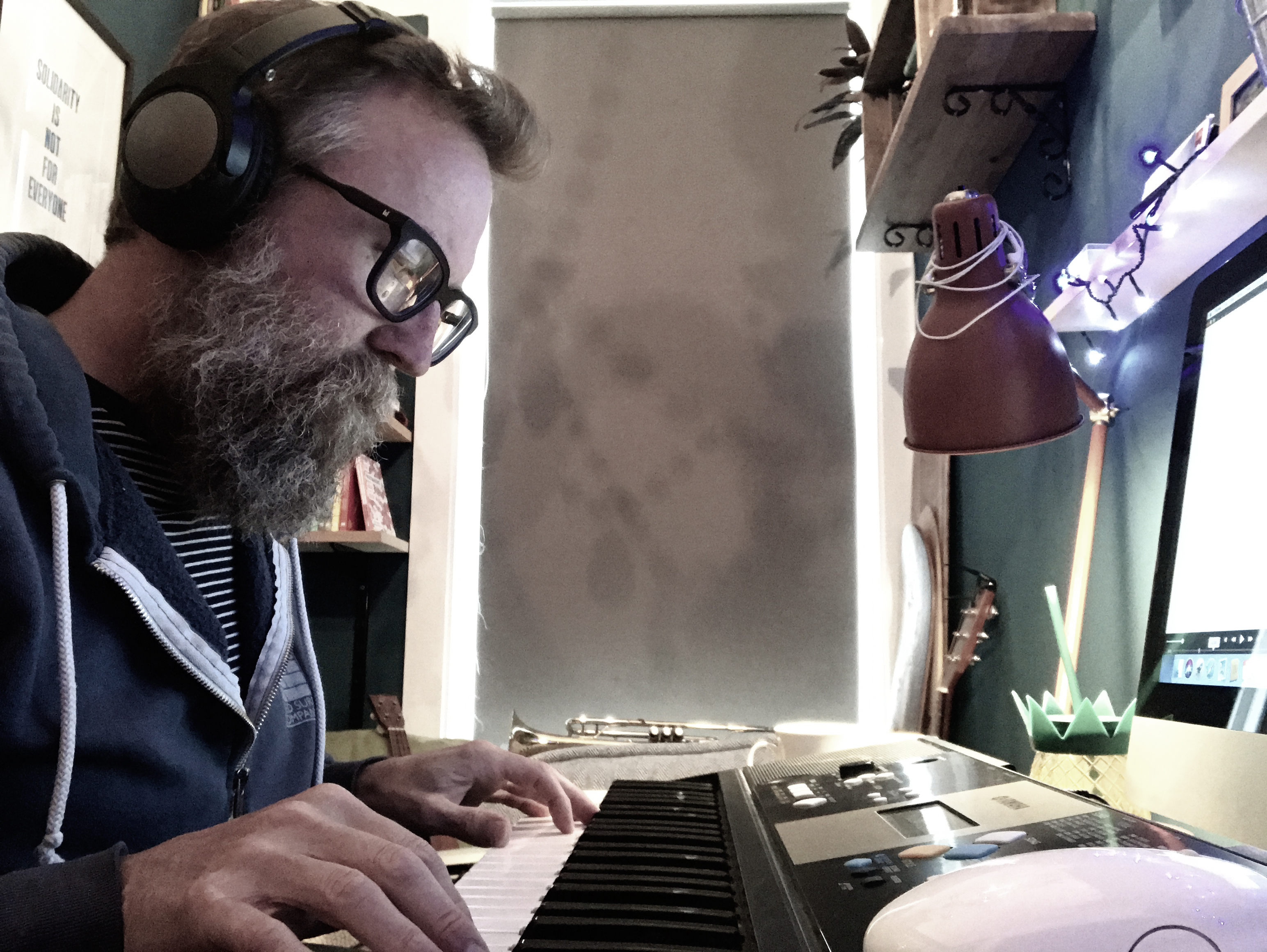 Artwork by Pete F Davies